Convento D'Alter
Welcome to the Hotel Convento d'Alter
Located in the beautiful village of Alter do Chão, the Hotel Convento d´ Alter **** is the result of the restoration of an old Franciscan Convent, dating back to 1634.
Endowed with all the comfort elements that those who visit us deserve, it is the ideal place to enjoy unique moments.
Above all, not forgetting that, in addition to being a Hotel, the Convento d'Alter is a monument.
In every nook and cranny there is a story to tell...
In order for your stay to be complete, we combine history with modernity, offering more than just a stay, an experience that will last in your memory. A sign of this is the fact that we offer WIFI free of charge throughout the Hotel
Let yourself be enchanted...
Link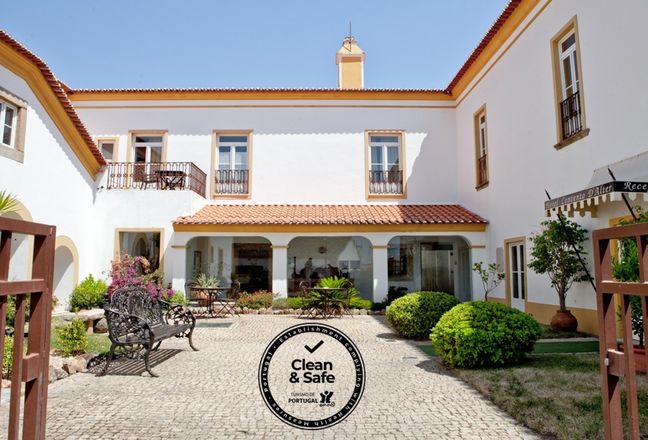 Contingency Plan - COVID19
Swimming pool will be open from 1st May 2021
---